Sliding Sash Windows Milton Keynes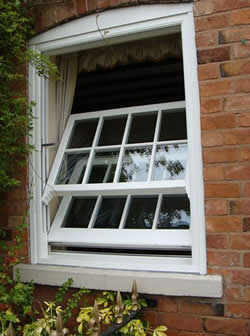 Sliding sash windows Milton Keynes
We supply & install replacement timber and PVC sliding sash windows in Milton Keynes for new build projects and replacing existing windows. Much of our work is replacing old and tired timber and uPVC sliding sash windows.
We offer a wide range of profiles as we appreciate that each property design and era have specific requirements that cannot be satisfied with a 'one for all window'.
Our extensive range of sliding sash windows is available in standard white, white wood, cream wood, natural wood, rosewood or literally any British Ral or Farrow & Ball colour.
Our sliding sash windows keep your home warm, quiet and secure, plus you will find that our windows are virtually maintenance free meaning you can enjoy them with little or no fuss for many years to come.
The best sliding sash windows Milton Keynes
Our aim is to offer the best sliding sash windows Milton Keynes replacement windows available with the most professional advice, service and unbeatable standard of installation in and around the Milton Keynes area.
Things to look out for when buying replacement sliding sash windows Milton Keynes:
The profile (shape) of the window is designed to reflect traditional wooden styling
The stability and content of the material used is aimed at lasting 30 years
The proportions and designs are correct for the age & style of your property
The window is the most energy efficient available. A Rated windows are the best
Georgian bar detail to replicate original timber windows
Cill proportions can make or break the project. Consider hardwood or stone cills which adds architectural substance and period detail
Double Glazing Buckinghamshire have been the leaders in design & innovation in replacement window & door technology for many years. Our installation service is second to none with hundreds of satisfied customers that not only have provided us with testimonials, but have also recommended us to their friends and familes who have enjoyed the same level of service and satisfaction as the people referring them.
What will it cost?
All of our products are designed & custom made exactly to suit your chosen style & property. We cant give you an accurate price on line before seeing your project but we can give you the following commitments:
Our prices for a like for like product will be very competitive
Our designers are there to help & advise not pressure you into a deal
Our passion for excellence & design ensures we will suggest the best solution for your project not simply to make a sale
We will provide you with a bound quotation, giving you full visibility and control of your options & choices
Our years experience and expertise for high quality installations means that you can be assured that your home will be in very safe hands when installing your new windows & doors
Our overall aim is to give the best value for money in the industry
You might also be interested in our aluminium, upvc or Georgian windows.