Wooden Timber Windows Beaconsfield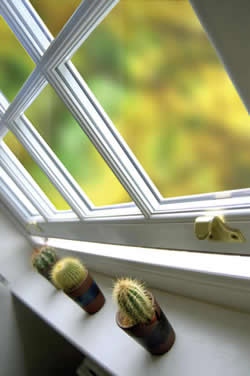 Storm casement, flush casement, sliding sash, tilt & turns & reversible windows.
After a long search and identifying the latest manufacturing techniques, we have been able to secure the very best replacement wooden timber windows Beaconsfield available on the market.
Double Glazing Buckinghamshire offer a truly bespoke timber wooden window available in European Redwood, Hardwood or Oak in and around the Beaconsfield area.
We can duplicate any style & period of window in Flush & Storm casements. We also offer a wide range of sliding sash windows with cords & weights or spiral balances.
Our entire timber range is available in any BS or British RAL colour. We also have our own traditional paint range.
We have adopted manufacturing techniques used on the continent to withstand the harsh weather conditions in Western Europe , however the styles and profiles are entirely British in aesthetics.
Engineered Wooden Timber Windows
Multi-layered timber sections that are engineered to provide maximum resistance against twisting and warping, only knot / defect free timber is used to offer a high specification window without the problem of resin exudation.
The glazing units that are almost twice as effective as ordinary double glazing, concealed drainage systems that reduce the incidence of sealed unit failure, high performance paint & stain coatings that provide maximum protection for minimal maintenance and advanced perimeter locking systems are just some of the innovations that are designed in as standard throughout the range.
At Double Glazing Buckinghamshire we recognize our responsibility to promote and maintain the sustainable development of our environment in Beaconsfield. By choosing timber we are helping to combat climate change.
Wooden timber windows from Double Glazing Buckinghamshire are made from fully certified timber, so you can be sure that the wood harvested has been replaced by even more new trees, adding to the carbon sink effect of our forests.
What will it cost?
All of our products are designed & custom made exactly to suit your chosen style & property We cant give you an accurate price on line before seeing your project but we can give you the following commitments:
Our prices for a like for like product will be very competitive
Our designers are there to help & advise not pressure you into a deal
Our passion for excellence & design ensures we will suggest the best solution for your project not simply to make a sale
We will provide you with a bound quotation, giving you full visibility and control of your options & choices
Our years experience and expertise for high quality installations means that you can be assured that your home will be in very safe hands when installing your new windows & doors
Our overall aim is to give the best value for money in the industry
You might also be interested in our aluminium, uPVC or Georgian windows.